Mine and Zach's master bedroom is pretty much put together for the most part, but there are two pieces of furniture in there that need some attention. One is the chest of drawers that our TV sits on and the other is my bedside table - which was free! My father-in-law picked up this pretty piece from a neighbor who was going to just throw it out:
The wood has more vibrancy in the picture than it does in person, but I'm still on the fence about painting it. The chest of drawers with our TV on it on the other hand, is in desperate need of some paint and new knobs (sorry, no picture - but I'll be sure to include one when I do paint it!).
I've been seeing lots of gray painted furniture around Pinterest and the blogosphere and I really love the look of it paired with gold accents or knobs. Here are a few pictures that got me thinking of painting the chest of drawers gray: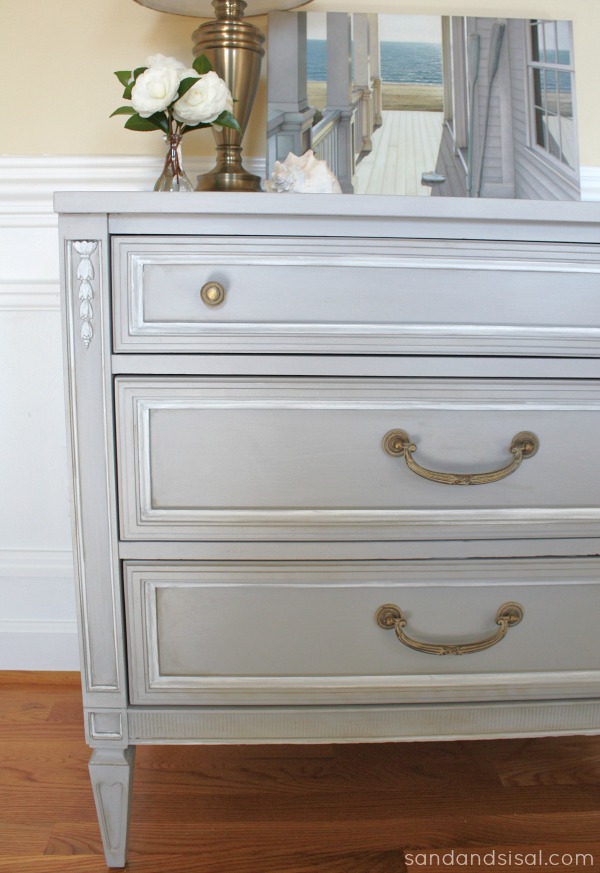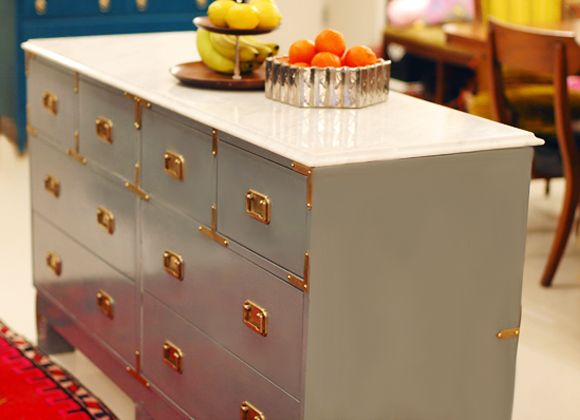 I'm excited to transform the chest of drawers with a can of paint and some new knobs, and I actually already picked up some primer and Rustoleum glossy oil-based paint in 'Smoke Gray.' I just need to pick up some knobs at Hobby Lobby when they have them at 50% off. I'm thinking along with line's of something like this, this or this.
What do y'all think? Have you painted anything gray lately?